On Monday, France midfielder and Former Bordeaux Rio Mavuba announced his retirement from football.
He was the captain of Lille when the northern club won a cup double and a rare league in 2011. The 34 year old is now open towards the new career as a pundit in French television channel RMC sport.
The message he posted on twitter says: "I want to thank all the coaches who helped me since I was a kid".
Merci ❤️???? @ACSparta_CZ @girondins @losclive @equipedefrance @VillarrealCF pic.twitter.com/pcM71YeyeN

— Rio Mavuba (@riomavuba) September 3, 2018
He also said that, "My career is ending, but not my life. I hope to see you all soon."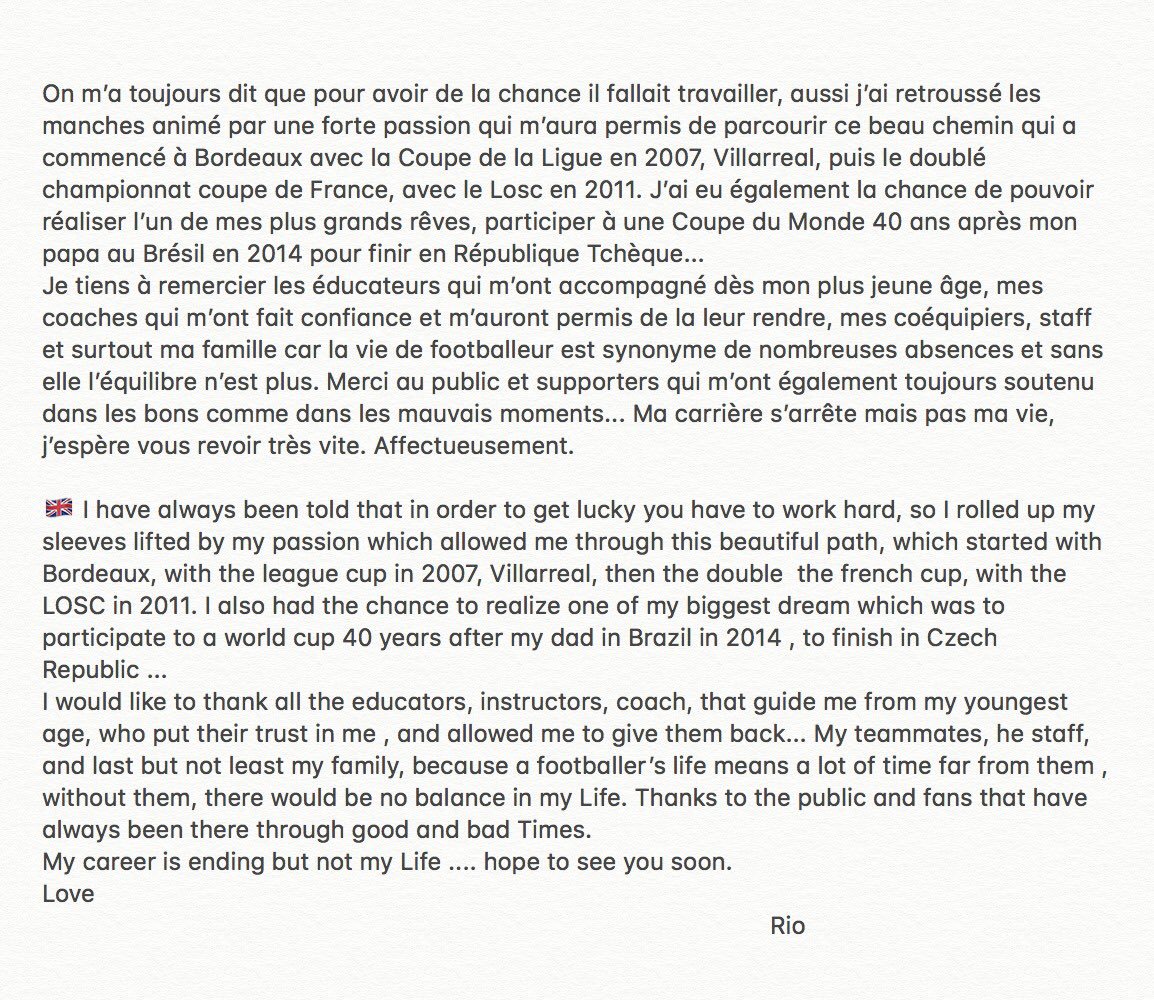 In spite of earning 13 caps for France, he added that, "Fulfilled one of my biggest dreams of playing at the World Cup 40 years after my Dad, in 2014".